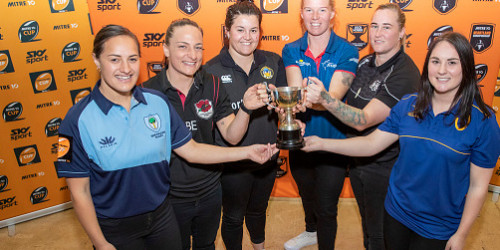 The 27-year-old midfielder played 13 games for North Harbour in 2017-18 while she was doing her studies, but the chance to be a trailblazer for women's rep rugby in the north was too good an opportunity to pass up.

---
QUICK TAP: ANOTHER FIRST FOR REBECCA MAHONEY
---

Tupe has rugby in her blood. Her father Alan played six games as a midfielder for North Auckland, as it was then known, from 1977-80, while brother Roger turned out for the cambridge blues on the wing in the 1990s.
"I had an opportunity after I had my little boy to go home and trial for the Taniwha. There were seven club teams, which fed through to the trials. A lot put their hands up. We had squad of 40 for a while," says Tupe.
She played her club footy for the Kamo Hawks, an amalgamation of players from the Otamatea and Kamo clubs.
Tupe is in good company with those with rep experience who have come home.
Black Ferns Te Kura Ngata-Aerengamate, now the No 1 hooker in the country, first five Victoria Subritzsky-Nafatali and lock Harano Te Iringa will all suit up for Northland in 2019, having originally hailed from the region.
"There's a good balance of fast, fit youth and then the more experienced heads," says Tupe.
Tupe, like many of the girls, is happy to commit to a long commute to play for this team. She lives in Mangawhai and works part-time in a Silverdale gym, while rep trainings are in Whangarei on Tuesday nights and in Kaikohe on Thursday nights.
"Everyone is doing the hard yards," she says.
?? REVIEW | Check out the results and highlights from Round 1?? of the Farah Palmer Cup!

???? https://t.co/1l2Dtuss0e#FarahPalmerCup pic.twitter.com/hPhf5aQxPl— Black Ferns (@BlackFerns) August 31, 2019