Grassroots rugby is at the heart of every community in Aotearoa. Whether it's spending weeknights training or Saturday mornings cheering from the sidelines, Kiwis come together for the love of the game and the sense of community that it fosters. In partnership with New Zealand Rugby, Bunnings Warehouse has created Bunnings Rugby Assist to support community rugby clubs across the country.
In its first year, Bunnings Rugby Assist supported 20 clubs with a share of $300,000 worth of products and materials to upgrade their facilities. Now in its second year, the programme focuses on the development of the game for our Wāhine Toa.
Women's rugby has shown significant growth in the last few years, with more women taking the field and seeing an opportunity in the sport than ever before. So, to help keep this momentum going, Bunnings Rugby Assist has donated $30,000 worth of products, materials and trade services to 10 clubs to help improve their facilities, for the benefit of the women's game.
The following clubs have been selected for Bunnings Rugby Assist 2022: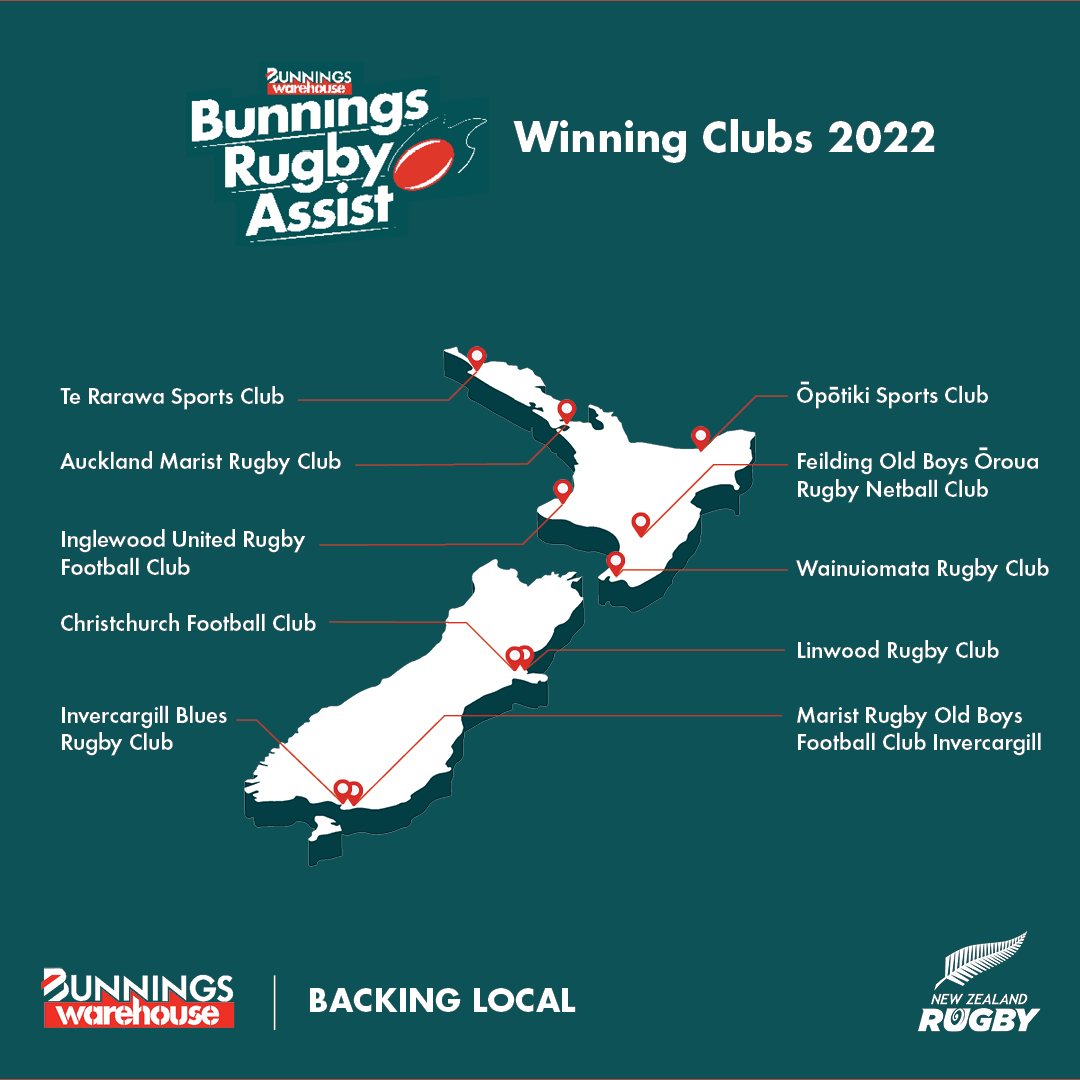 If you're interested in learning more about the strength of the women's rugby in Aotearoa, check out our Women in Rugby series where we look at the awesome characters who represent the fabric of women's rugby – and its future in this country:
And if you want some inspiration on club renovations for your club, check out the stories from our Bunnings Rugby Assist 2021 winners, below: