Rugby sides have given the region a status in New Zealand that might not otherwise have been possible apart from sheep shearing records or producing champion axemen. The analogy is not inappropriate as the hardness associated with those disciplines is synonymous with rugby players from the region.
Then, having such a high profile character as Sir Colin Meads as one of the cornerstone players from the province is another credit. That's not to forget brother Stan, both of them All Blacks locks who ensured opponents, in the 1950s and 1960s, knew they had been in a game.
Probably one of the greatest achievements on the field came in 1966 when the touring British & Irish Lions went down to a combined Wanganui-King Country side 12-6. Colin Meads was in his prime as one of the great locks in the world game with Stan not far behind.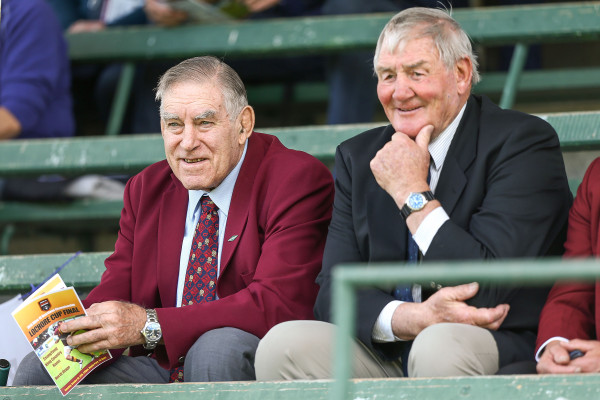 But they weren't the first All Blacks from the region. Bill Phillips, a wing who made three Test appearances for the side in 1937-38, had that honour. He was a Māori All Black between 1934-39.
Wing Jack McLean toured Australia in 1947 with the All Blacks and played two Tests against Australia in 1949, although by that stage he was playing his rugby in Auckland. In 1950, he transferred to league, playing 221 games for Bradford Northern in England. He had a phenomenal try-scoring record for the club, scoring 261 tries in his career.
Lock Ron Bryers, a World War Two veteran, played for the All Blacks in 1949 in the home series against Australia. A Māori All Black in 1946, he was unable to be considered for the tour of South Africa in 1949. As a schoolmaster he had an influence on promising younger players being given chances and Colin Meads was one of them.
Meads, who played 139 times for King Country, and 133 games for the All Blacks, including 55 Tests, became one of the great All Blacks locks and was regarded as the All Black of the 20th Century. His contribution is acknowledged with a bronze statue in the main street of Te Kuiti. He then coached King Country from 1976-81 and one of Heartland Rugby's trophies is the Meads Cup.
Brother Stan played 15 Tests, 30 games overall for the All Blacks, and 74 games for King Country. He also coached King Country from 1994-96.
Colin's son Glynn played 113 games for the province and played in the New Zealand trials in 1985-86 and had a year coaching King Country.
Prop Graham Whiting played six Tests for the All Blacks in 1972-73 and, after 63 games for King Country, also switched to league.
Another prop, Kevin Boroevich, played three Tests for the All Blacks between 1983-88. He played 83 times for the province before switching to Wellington in 1986-87 and then North Harbour from 1988-95.
The most recent All Black, and the only one from the professional era, while playing for King Country, was Phil Coffin. A prop, he toured South Africa with the 1996 New Zealand side that won the All Blacks' first Test series on African soil. He was a Māori All Black from 1991-97 and played 143 games for the province.
They could also claim another All Black after captain Sam Cane appeared once for the side in the 2021 Bunnings Warehouse Heartland Championship while getting some game time after injury before returning to the All Blacks.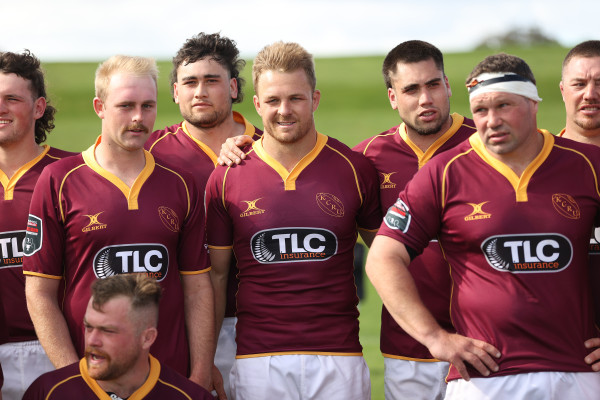 Among the interesting characters who played for the Union was a future New Zealand rugby league coach Tony 'Tank' Gordon. A big-kicking utility back, he played 44 games for the province and scored 302 points. He switched to league and played three Tests for New Zealand in 1975. He coached the Kiwis from 1987-89.
That's not to forget the future World Cup-winning England captain Martin Johnson. He played 24 games in 1989-90 while also becoming a NZ Colt before returning to England and leading the side to the 2003 Rugby World Cup win.
King Country is one of the bigger unions geographically in New Zealand and because of that it faced issues in its establishment. A first attempt was started in 1905 when four clubs, Manunui, Matapuna, Oio and Kakahi combined under the provincial banner. Oio was replaced by Taumaranui two years later.
However, the centennial being celebrated in 2022 acknowledges the wider union created when the original Union, renamed Taumaranui Sub-union in 1922, combined with the Ruapehu, Maniapoto and Ohura Sub-unions. Otorohonga (1927), Kawhia (1926) and Kaitieke (1933) Sub-unions strengthened King Country. Ruapehu returned to the Wanganui Rugby Union in 1970 while the Taupo Sub-union transferred from Hawke's Bay to King Country in 1987.
Representative games have been played in Te Kuiti, Taumaranui, Raetihi, Ohakune, Otorohanga, Tokaanu, Taupo and Turangi.